[[By the way, this ISNT REAL!]]
A new 5 Man Scripted Instance! The Avidus' Lair.
Based in Duskwood, at the Raven Hill Cemetary, 3 Bosses, 1 Rare Spawn.
1st Boss:
Timil
<The Torturer>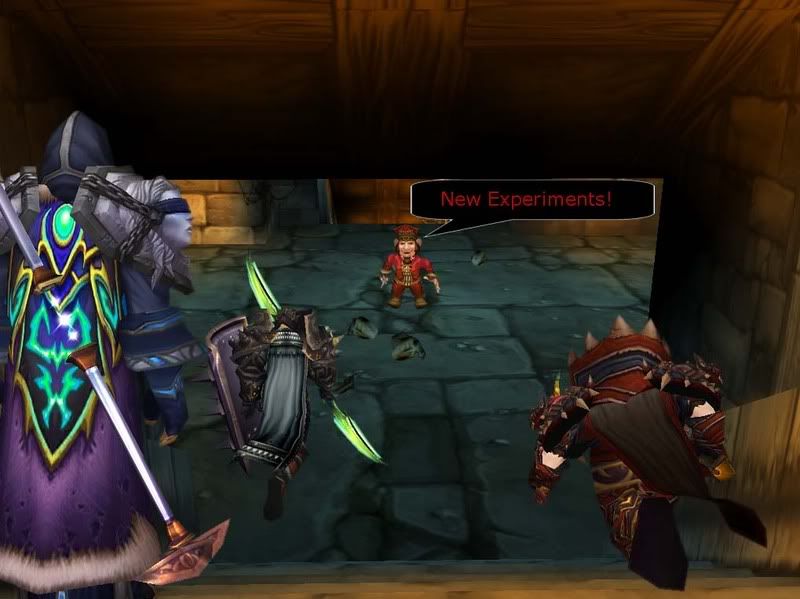 Summons: Shambling Experiments, Undead with mechanical enhancements
Rare Spawn:
Krall Darkmantle
<The Guard Dog>
(No Screenie, Sorry)
2nd Boss:
Rakkezai
<The Soulrender>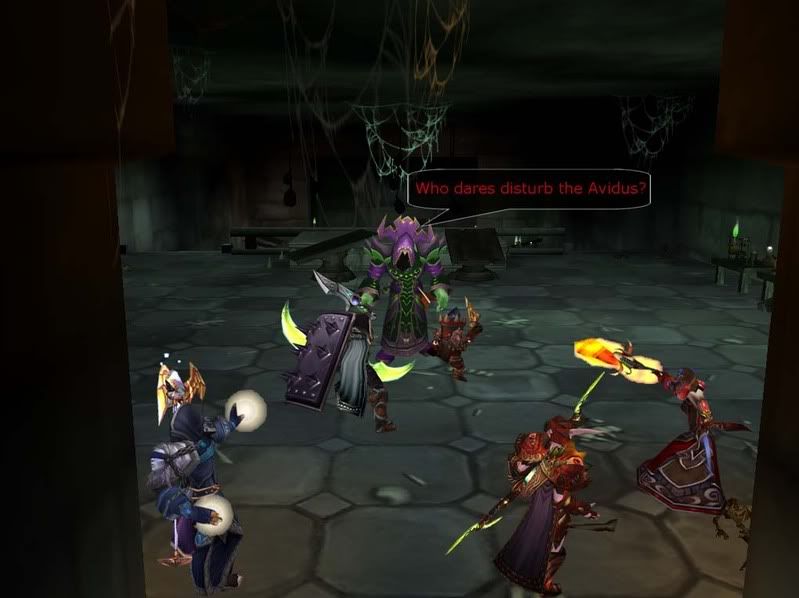 Ability: Felfire Dagger, causes 500 Fire Damage per Strike
Final Boss:
Alistus
<The Apothacary>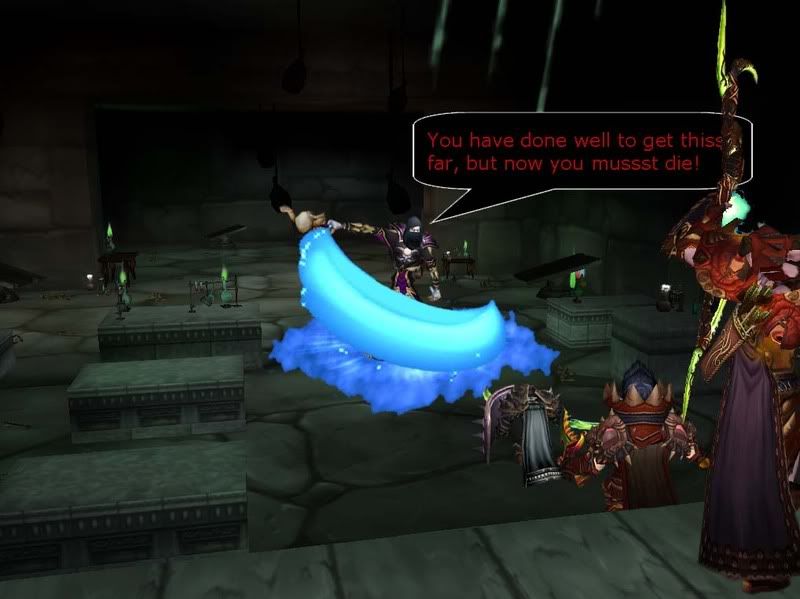 Abilities: Ice Bolt, 1400 Frost Damage, Slows Movement by 80% and Knocks Back.
Icy Staff, all Melee Damage caused as Frost, Freezes
Frost Blast, AoE, Freezes, causes Chill Blades, increasing Frost and Fire damage caused by 200%
Potions: Causes one of any Rogue Poison Effects randomly with 300% of Effects.
There we are!
My Work of last Week.