Quote:Word around the high class hubs is that the up and coming go-to guy for psychotherpay is one Lord Grayson. The Good Lord seems to offer results in only a few sessions, even if the gealous would comment that patients come out

"a little too changed"

.

Might you need therapy?
This is an ad for (
Shadow-)Psychotherapy RP
offered through
Jacob
. If your character may want to explore, solve or even develop or create mental issues or any sort; If they're looking for a bit of personality-crafting or realtionship management (any type of relationship, romantic, family, personal or professional); If they wouldn't be caught dead in a therapy session but circumstances force them to be there; If you're merely looking to develop your own shadow mindskills or to learn defense against such skills, then Lord Grayson's your guy.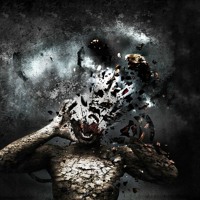 The RP, as expected, would be highly based on interaction, character development, and will likely involve more abstract interactions when dealing with hypnosis, dreams, shadow-mindspace and so on.
PM Jacob IC or PM Dave OOC for interest and schedguling
. Also feel free to whisper me on Singe/Jacob/Thrazin/Adam if you catch me online.