...Since Part One is on the second page and I don't feel like raising it from the dead (the images in it can be viewed
here
, though).
As promised to Grakor, Qaza and Kandar sit down to a spot of tea (pinkies out!) and a glaring contest.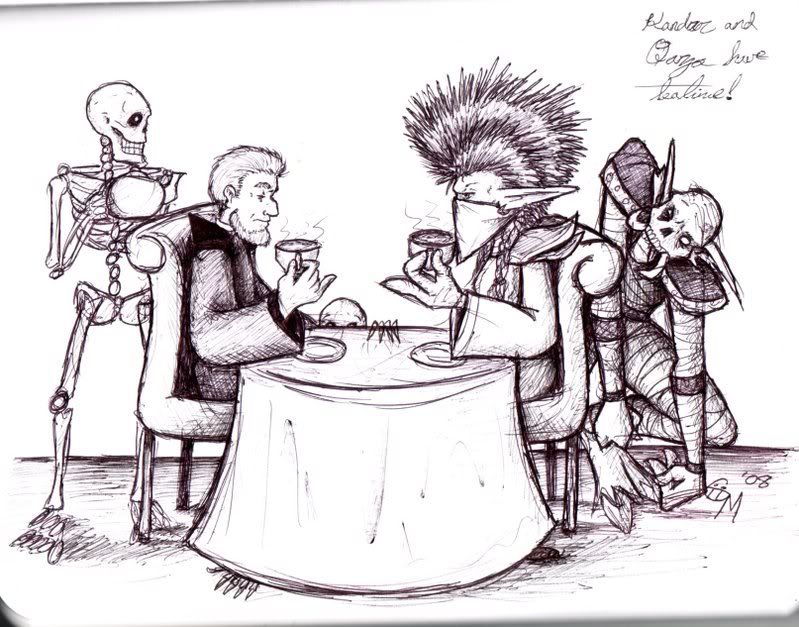 And a few doodles from a while back that I kept meaning to scan, but didn't...
Heari'taj, He Who Does Not Hold His Booze Well: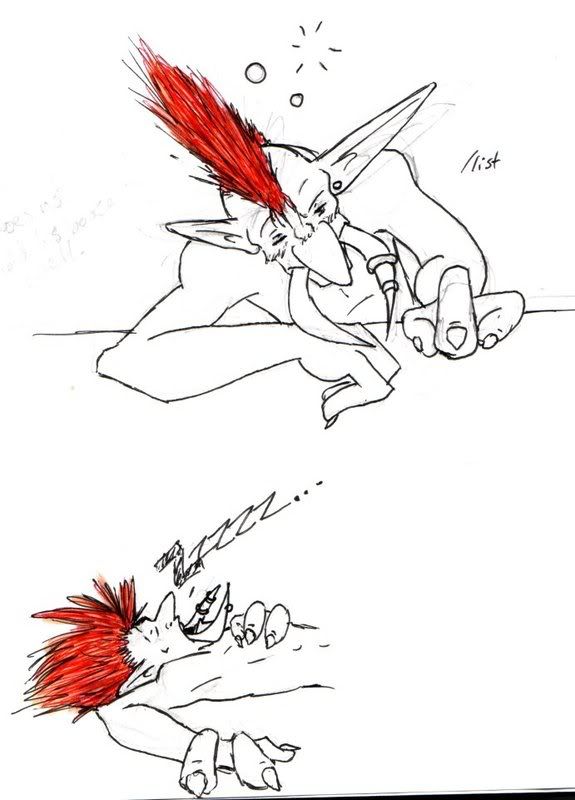 The retired Ul'Orez, for Rensin: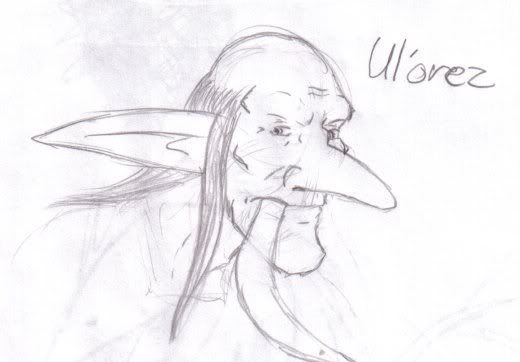 And THEN...
The Deathtusk drawing that has taken me forever and then some. Here's what happened: I thought, Hey! I'll do the base skeletons (the guides for the proportions of the characters) in this blue pen I found, and then draw over it! And that worked out all right.
In the penciling stage, Jyoti felt really natural, Qaza was pretty simple, and Ulzi's head turned out pretty nicely, I think. ...Fazk was a jerk until the inking stage, and fought every step of the way. Ulzi didn't even bother to fight. He was just a floating head and sketchy body. Yuck.
I got frustrated with Ulzi and began inking the drawing. Apparently expressly for the purpose of irritating myself, I inked it all in ballpoint instead of my nice, reliable felt tips. Fazk finally shaped up and turned out pretty nicely. This is about the same time the odd little faces at the bottom showed up, too. Everyone say hi to Qaza, Ikutak, Zul'Volgan, Heari, and Rensin (interloping brat! What is he doing there?). Hi.
And then, just to irritate myself more, I decided that what this really needed (instead of my usual nice, reliable Prismacolor pens... see a pattern?) was colored pencils, which I haven't used in years.
All said, I like the result (except for Ulzi, he can go jump in a lake), and I apologize to the Deathtusk who aren't in it. When I started drawing it, these were the only active members. Yes, it took that long.
Clockwise from left: Ulzi, Jyoti, Fazk, and Qaza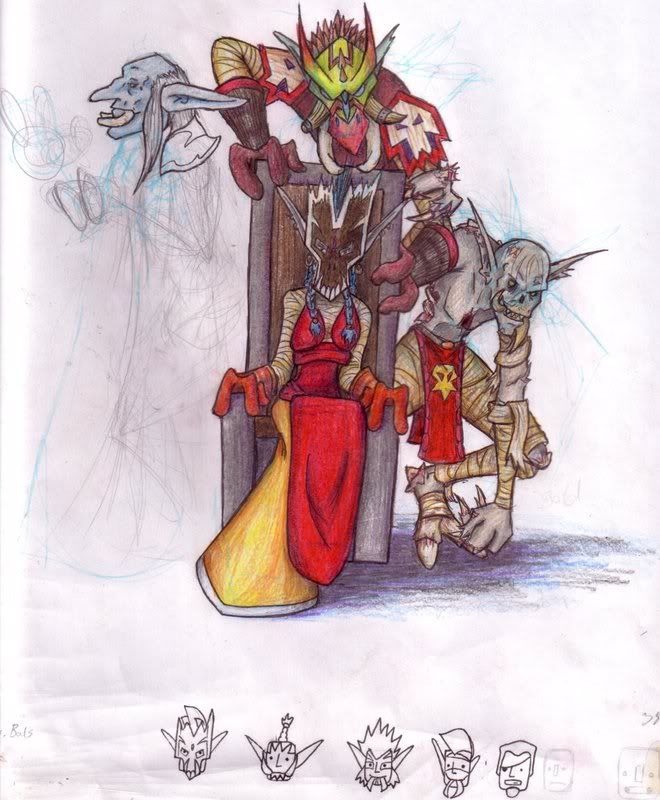 "We are here on earth to fart around, and don't let anybody tell you different."
~Kurt Vonnegut