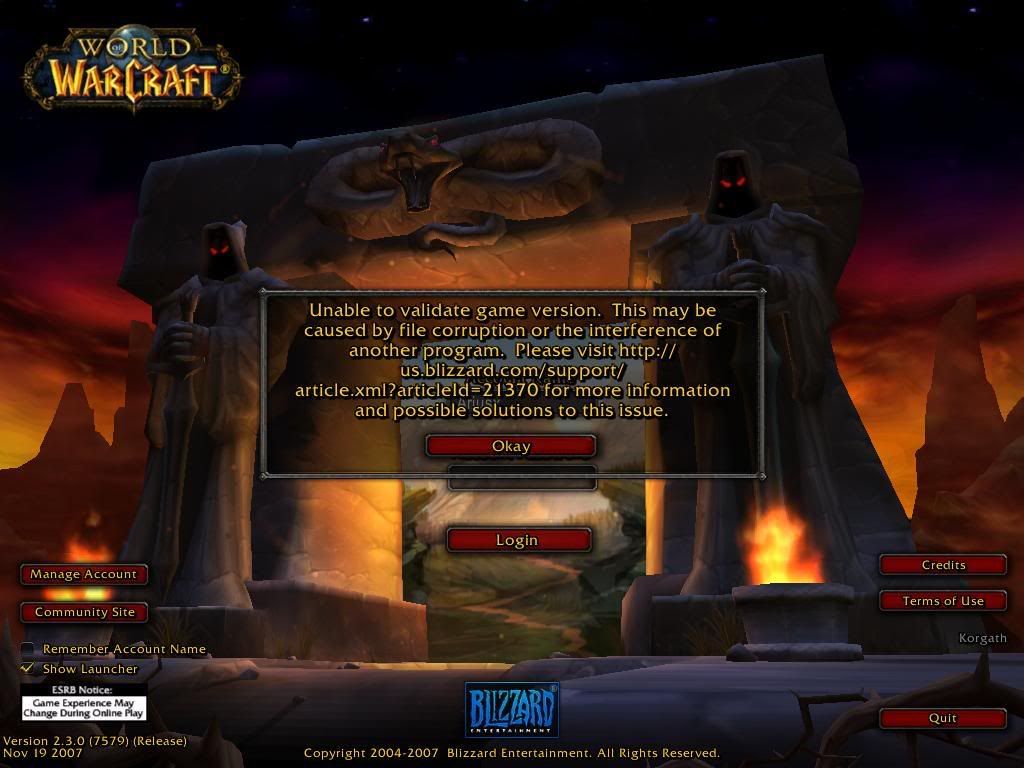 I've been getting this error message... Not entirely sure how to go about this one. Could it be that its because I use the Trial Client of WoW? I didn't think that'd matter as I've used it to connect to free servers in the past...
Is the world in order not profit enough?
Turtles; a Gnomes best friend.