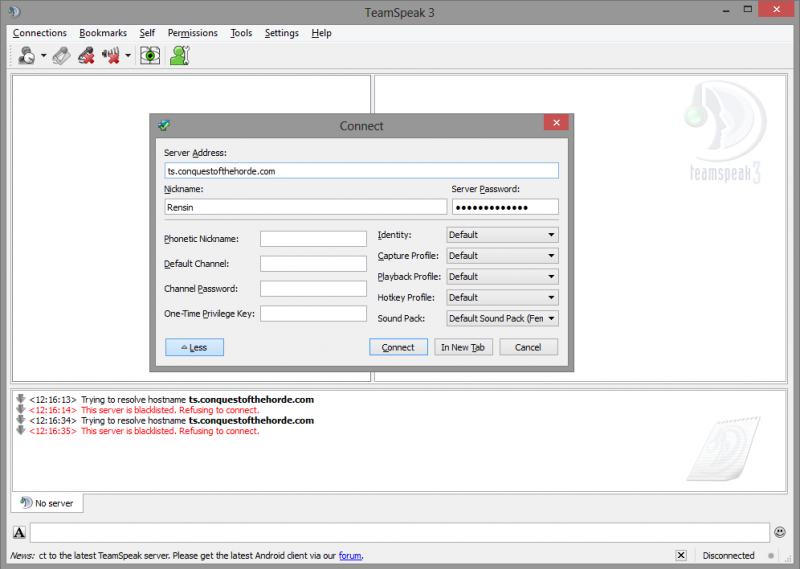 Happens so often. Usually it's not a problem, after a while it'll let me log on and stop saying "Server is blacklisted", but today it's just persistent. Checked the password about eight times, and the server, everything is correct.
Someone having fun trying to blacklist the TS? :\
---
Yeah, been trying this whole time now. Nothing.
---
Update 2: So, restarting my computer didn't work. UNINSTALLING AND RE-INSTALLING didn't work.
Ungh.
△Move along.△
△
△△
△△△
△△△△