These are the baby birds I kept ducking out to check on today. We refer to both parents as "Pooper" (since that's what they do to everything in range), so... these are the "Mini Poopers" (it's funnier if you grew up around British cars).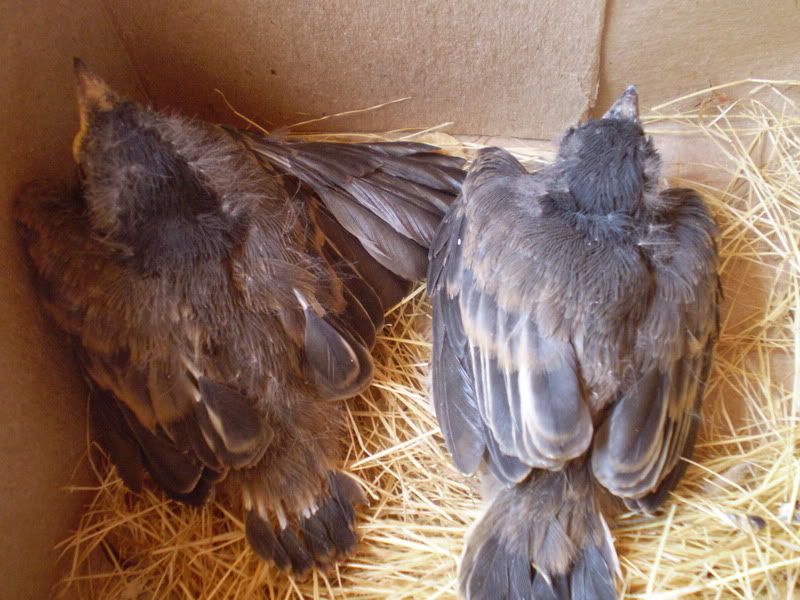 And this one is the punk out of the two, doing his grumpy old man impersonation.

"We are here on earth to fart around, and don't let anybody tell you different."
~Kurt Vonnegut