All right, new one! ...Not WoW related, but hey.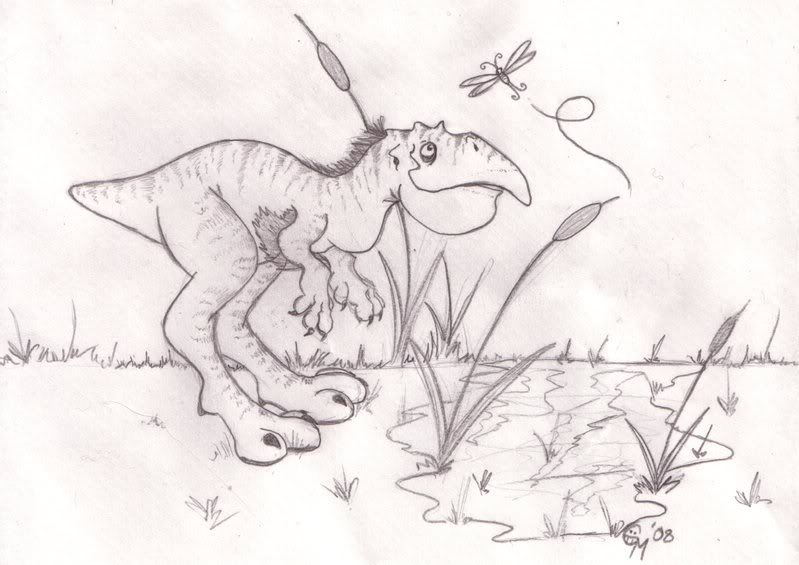 I'm not sure what he is, other than kind of pudgy and silly-looking. Some sort of dinosaur, drawn after watching lots and lots of late-night Discovery Channel.

"We are here on earth to fart around, and don't let anybody tell you different."
~Kurt Vonnegut