I love our tabard vendor, but I can't help but point out a few tabards from the NPCs aren't included! So, allow me to suggest...
The Dalaran Tabard! Perfect for those lower ranking Dalarani PCs, or for those of use who wanna be Nethergard footmen.
Southshore/Lordaeron tabard. Blizzard really gipped us with giving us a proper Lordaeron tabard, so this is as good as we get, but eh. Perfect for us Lordaeron survivor humans, or Forsaken named Jared Richter.
Scarlet High Tabard! For those of us who like to rank -highly- in everyone's favorite society of crazy humans!
Crimson Legion tabard, for the Scarlet Onslaught!
White Stormwind tabard, which I think is an alternate sort of Lordaeron tabard. Variety is always nice!
Darkmoon Faire tabard, for the carnie in us all.
B.O.O.M. Tabard, because what can be better than goblins in space rockets?
The Hand of Vengenace, for the Forsaken who looks at the Undercity Tabard and just doesn't think its ANGRY enough.
The Explorer's League tabard, perfect for any adventurer or dwarf!
Argent Crusader's tabard, because it would be nice to have this if the Argent Quartermaster is going to be forever unaccessible (actually it'd be nice if the quest and rep reqs were removed from the quartermaster so we can get dem awesome Argent rep loots but yeah).
And lastly...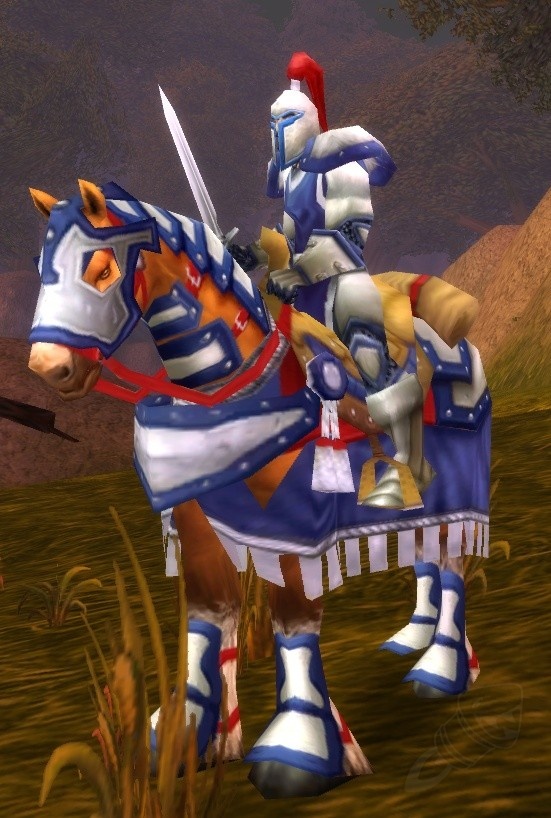 These Lordaeron Knight mobs seem to wear a solid dark blue tabard with a white trim. Would it be possible to snatch this as well for use as a custom tabard?
Just my two cent, yo!
Your stories will always remain...
... as will your valiant hearts.