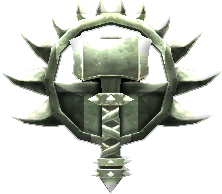 This notice can be found in any city around Azeroth.
Quote:
Twilight Highlands. The base of operations of the Twilight Hammer. There, they spray death and destruction onto the lands for their own twisted beliefs. All are at their mercy in the Highlands. But that was before we came. Now, we fight, hounding down after them again and again, trying to push them back, trying to win.

We, however, are not alone. There is another is another party there. One that could serve us, if we serve them first. The Red Flight has a nest along the path to Grim Batol. But they are under siege. The Twilights kill the flights drakes, skin them and take their tails and wings. They steal the dragon flights eggs, twisting and perverting them into what they now call the Twilight Flight. They ravage the ground, petrifying the woods and preventing life. If we help the flight, if we stand with them, they will stand with us.

I call upon those foolish or brave enough to fight alongside the dragons. The dragons have always had a bad outlook on us of the mortal races. From Prince Arthas that unleashed the undead plague at the will of the demons to the orcs who enslaved them for the same reason they have distrusted us. But we will show the Dragons we are not what we once were. We live and die by honor, blade, and the drive to fix our mistakes. Let us prove as such to all. Come to the Vermilion Redoubt. Alliance, Horde, to the dragons it does not matter. Come prove you are not like those who came before you.
A lone elf at a desk sits back in his chair. He drops his pen back into it's inkwell before letting out a sigh. His green glowing eyes star at the ceiling while he rubs his scarred jaw. He closes his eyes slowly, then moves his hand lower. There he grasps the ruby necklace given to him years before. He speaks in a low tone, calling out in a whisper.
"Tera, my matron. Call as many Dragonsworn as you can to the Highlands, from any flight. I fear I am going to need help."
The elf lets his hand drop, sighing once again. He can only hope his matron heard him at this point. His lets his gaze drift around before standing, taking the letter and stepping back out into the world. He waves over a messenger, exchanging a few words with him before sending him off. Krest moves to the edge of the camp, staring out to the highlands, watching the breaks in the world slowly get larger.
"This will only get harder won't it."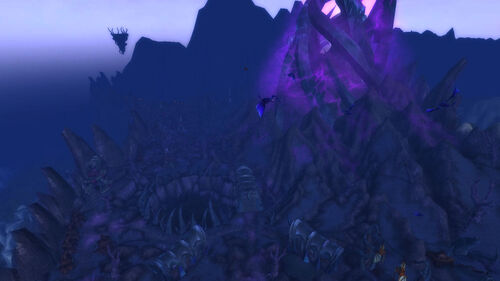 The first event
Egg Protection
comes around Sautrday the 14th of September at 2 pm. server time! It is time to strike back.