So! Something else I've noticed, and hope we can do here on the server, because we're awesome like that. The Wolf Masks currently available in game, of the model I'm thinking of at least, there's only two real skins. Tan. [item]9479[/item] And Dark Red. [item]31688[/item]
Now! I've noticed a few other colors for these same masks through out the game on NPCs below...
Ogrin, NPC found in the Mok'nathal Village. Wears a white Wolf Mask.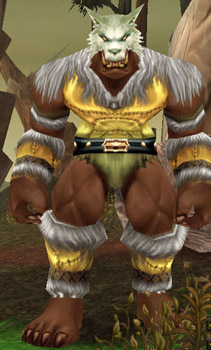 Dertrok, Black Wolf Mask, Mok'nathal Village again, this is my personal favorite! :3
And a Frostwolf Shaman, can't see it great in the picture, but it's a gray Wolf Mask.
Anywho! Just throwing out some ideas for more items to be added to the Hat Vendor in WSG, pwease?
(\__/) This is Bunny.
(='.'=) Cut, copy, and paste Bunny onto your signature.
(")_(") Help Bunny gain World Domination.

(\__/) o|= o|= o|=
\( ;..; )/ o|=
( __ ) o|= o|=



^ ^

angry ill-fated enemies who were

bunny unfortunate to be around when

paroxysmal attack occurred